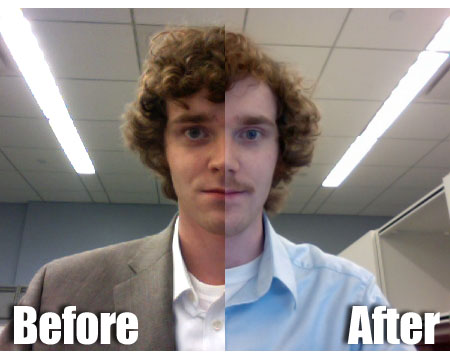 It's better to give than to receive, so each month I share a list of 7 worthwhile ideas currently influencing my perspective as my gift to you. As 2010 comes to a close, I'm reflecting on the year that was with a certain nostalgia, so I'm checking my list twice to find out which ideas are especially nice, or at least 12 worth sharing this December:
Blog: Gizmodo.  In addition to being my favorite geeky outlet for tech news over the past few years, Gizmodo is probably the best blog to read when picking out your gifts this holiday season.  And since we know that consumers are willing to spend more on electronics and tech this year, Gizmodo's sharp analysis (and new rating system) are more important than ever.
Colleague: Ishmael Vasquez.  As a co-worker of mine at Blue Fountain Media earlier this year, I was able to experience first-hand Ishmael's creativity and ability to use social media strategically as an online marketing professional.  He's also a productivity master who is a pleasure to work together with, in addition to being able to put work and life into their propper perspective.  Personally I'm proud to call Ishmael a good friend of mine, especially since he's one of the nicest people I've met in NYC (and fortunately, he's pretty humble to boot).
Game: Angry Birds.  If you've played you know already, but for the uninitiated Angry Birds is an instant classic on par with Pac Man for the smartphone generation. The original is already on its way to becoming one of the best selling games of all time, spurring Halloween Costumes and fan Meetups alike in the process, and already has season sequels that are best sellers in the iOS and Android markets.  I think it's an addictively fun game that will be around for awhile longer.
Group: Movember. Participating alongside my co-workers and mustachioed peers I was able to raise over $130 toward mens health issues while raising awareness about testicular and prostate cancer.  My mustache was a regular source of curiousity and discussion in my workplace, and an interview on Anthony's blog as well as a point of pride for this folliclely-challenged young man.
Social Network: Facebook.  500 million strong and growing, in spite of numerous threats to leave the site due to privacy concerns.  The company continues to make smart acquisitions that build talent and leverage their position as the largest network to create innovative software that improves how we interact with our friends online and IRL.
Theory: Cord-cutting. Since moving to NYC in 2009 I've lived without cable TV, on a media diet of Netflix, Hulu, and over-the-air DTV via rabbit-ears antenna. Anecdotally I know lots more techies interested in changing their media consumption habits, mostly for cost cutting reasons, although despite what you read in the news it's yet to become a widespread phenomenon.
Company/Agency: Blue Fountain Media.  This online marketing agency and website design company is a leader in creating results-driven websites that build businesses online.  This time last year BFM was willing to take a chance on me, and helped develop my skills as a social media manager into a full fledged SEO specialist. I was proud to call them my employer in 2010, and would easily refer them as the best in the business.